We Build Up Pastors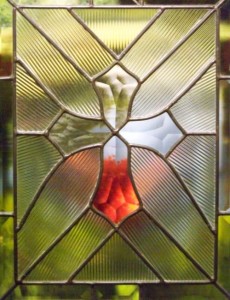 Every church needs pastors and priests, ministry leaders and worship directors, persons fully dedicated to the service of God who care for us, lead us, teach us and challenge us.  These are tough jobs.  When you are overworked, possibly underpaid, and all your friends are also coworkers or congregation members, it can begin to feel lonely and overwhelming.    Who do you talk to about your frustrations and fears?
We provide a safe confidential place for pastors, priests and church staff to come and talk about whatever struggles or pain are causing them distress.  Because we want to encourage and help those who take care of us, we provide three (3) free sessions to any person who is paid staff at a church.
We Build up Leaders
Every church needs leaders, people who do the work of ministry in their small group, in their Sunday school, in their neighborhood, in leading a ministry team, in their teaching of children or teens.  These are people who serve Jesus and want to share His love with those around them.  But sometimes they do not know what is the most helpful or loving thing to say or do.  Their heart is in the right place, they just need some training.
We prepare and teach training courses to your leaders on issues that are facing your church — from simple listening, to lay counseling, to even indentifying signs of depression or crisis and engaging the person in need.  Church members and leaders are the body of Christ.  We can give them the tools they need to serve and love others more effectively.
We Build Up Hearts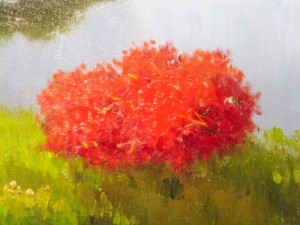 Marriage seminars, mental health and healing open forums, facilitating short-term recovery groups, guest speaking at recovery programs, teaching Sunday School courses – These are all ways we invest in the hearts of your congregation.
If you would like to tell us how we can help your pastors, leaders and congregation, please e-mail Tim Long tim@kainoschristiantherapy.com or call the office at (310) 203-1510, ext. 101.
How We Chose "Kainos Christian Therapy"
We worked for months on the task of selecting a clinic name. We had brainstorming sessions. We googled ideas. We went through all our favorite applicable scripture and tried to extrapolate a clinic name that somehow represented who we are and who we strive to be. Every idea seemed trite, single faceted or it was already taken. The clinic already existed with the name "Timothy D Long, LMFT" so we had no deadline. It was a never ending project.
Then one Sunday morning I heard a sermon by Reverend Drew Sokol about hope. His text was Revelation 21.
Then I saw a new heaven and a new earth, for the first heaven and the first earth had passed away, and the sea was no more. 2 And I saw the holy city, new Jerusalem, coming down out of heaven from God, prepared as a bride adorned for her husband. 3 And I heard a loud voice from the throne saying, "Behold, the dwelling place of God is with man. He will dwell with them, and they will be his people, and God himself will be with them as their God 4 He will wipe away every tear from their eyes, and death shall be no more, neither shall there be mourning, nor crying, nor pain anymore, for the former things have passed away."
5 And he who was seated on the throne said, "Behold, I am making all things new (Kainos)." Also he said, "Write this down, for these words are trustworthy and true."
– Revelation 21
Pastor Sokol's clear exegesis of the text expanded my understanding of verse 5. We generally think "Behold I am making all things new (Kainos)" would mean something like, "Listen everyone, I am making everything all over again." But a closer representation of what it would mean is something like "Hey Tim (or insert your name), I am taking everything and remaking, remodeling it into the most beautiful, strong, vivid, version, a renewed version of what it is now." God is telling each of us, specifically, that He is not going to scrap us and start again. He is going to make all things "Kainos," new all over again. As Pastor Sokol explained, "It is the difference between getting a new home and seeing your old home turned into the home you always hoped it would be."
This is what excellent therapy does. It does not make you into someone else. Instead, it helps you to become the emotionally healthy person you want to be. God can use therapy to remodel and remake you into a Kainos person, still yourself but more like Him.
How does God do this? Look at verse two. God does not whisk us away to his safe haven. He brings his New Jerusalem down to us, and He dwells with us. He does not just visit. He comes to us and He lives every day with us, experiencing what we experience, but changing us. This is what we strive to do as excellent Christian therapists. We go with you through your difficulties and embody the unconditional love and grace of Jesus Christ.
"Behold, I am making all things new."